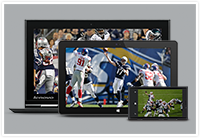 MULTIPLE DEVICES
More ways to watch - Watch on your PC, tablet or mobile device.
More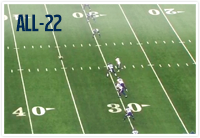 COACHES FILM
Exclusive All-22 and EndZone angles let you analyze the game like a pro.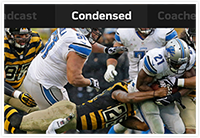 CONDENSED GAMES
Relive entire NFL games in about 30 minutes.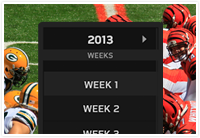 ARCHIVES
Full replays of every game from 2009-present in high definition.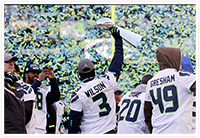 PLAYOFFS & SUPERBOWL ON-DEMAND
Watch 2014 Playoff games and Super Bowl on demand, including the halftime show.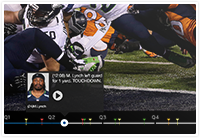 BIG PLAY MARKERS
Instantly view the biggest and most pivotal plays of on-demand games.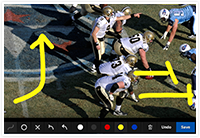 TELESTRATOR
Diagram plays in Coaches Film and share them with friends. Only available on iPad.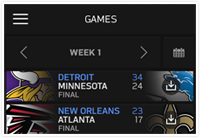 DOWNLOADS
View downloaded games on your iOS devices while on or offline.